Carbon capture: Hafslund Oslo Celsio
Hafslund Oslo Celsio (earlier Fortum Oslo Varme) plans to capture 400 000 tonnes of CO2 from their waste-to-energy in Oslo. Celsio puts Klemetsrud carbon capture project on hold in April 2023.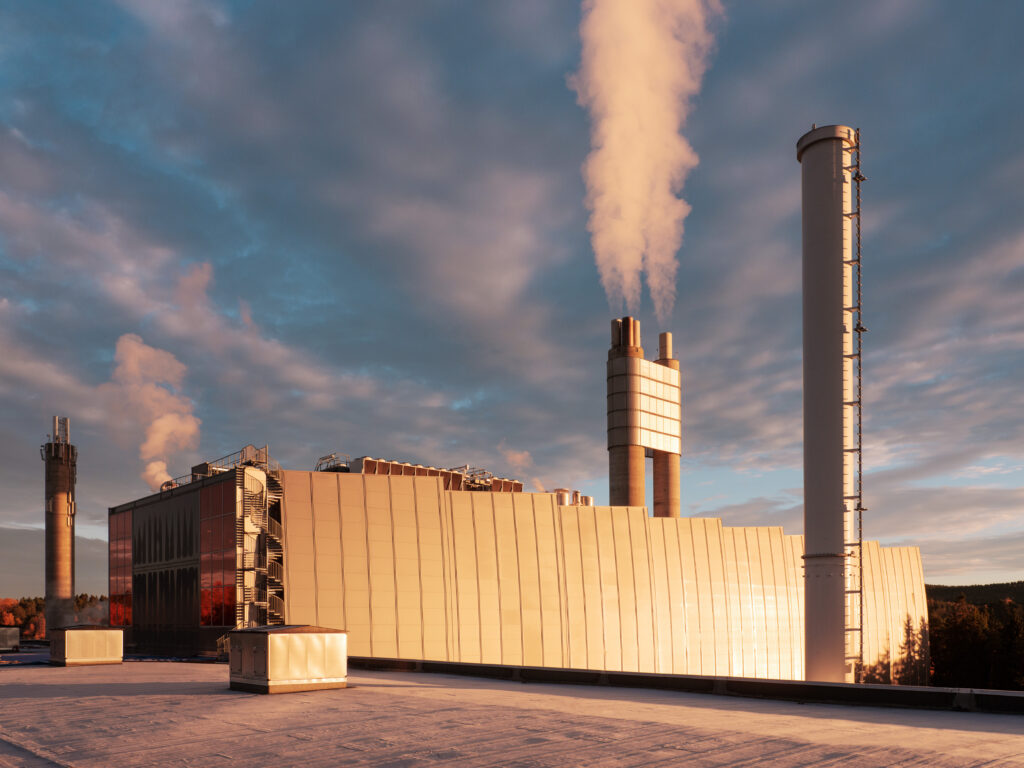 An updated cost estimate from Hafslund Oslo Celsio shows that the carbon capture project at its Klemetsrud site will exceed the maximum budget stipulated in its government funding agreement. Celsio is now seeking to place the project on hold and will work to reduce costs. For more information about the changes to Celsio's project.
How
It is the residual waste that can not be recycled which is burned. The recovered heat has no alternative value, other than for heating. The district heating system produce both electricity and hot water for distributing to the customers in Oslo. Capturing the carbon that is emitted during this process helps to solve the climate problem.

Hafslund Oslo Celsio's waste-to-energy (WtE) plant in Oslo treats mostly residual household waste but also from industry and enterprices. As part of Longship, it can become one of the first plants in the world to remove significant amounts of CO2 from the carbon cycle.
Negative emissions
Bioenergy with carbon capture and storage (BECCS), is considered to be one of the most prominent of the various negative emissions techniques. Model scenarios that limit global warming to 1.5 degrees C or 2 degrees C typically rely on large amounts of "negative emissions", achieved by extracting CO2 from the atmosphere.

Treatment of waste at the WtE plant creates emissions of about 400 000 tonnes of CO2 per year. Currently the flue gas is thoroughly cleaned for all emissions, but not CO2. So now the ambition is to also reduce the plant's CO2 output.

Celsio's carbon capture will therefore remove more than 200 000 tonnes of CO2 from the carbon cycle every year.
"The waste treated at the plant consists of approximately 60 per cent biological carbon."
Ambitious climate goals
Hafslund Oslo Celsio is joint-owned by Hafslund Eco (60%), Infranode (20%) and HitecVision (20%). Celsio is a leading clean-energy company that provides its customers with electricity, heating and cooling as well as smart solutions to improve resource efficiency. The City of Oslo has ambitious climate targets and needs CO2 capture at the waste-to-energy plant to reach its goal. The carbon capture project is also strongly rooted in the company's strategy.

Hafslund Oslo Celsio's CCS-project can contribute invaluable knowledge and experience to industry as a whole, including the 450 waste-to-energy plants across Europe.