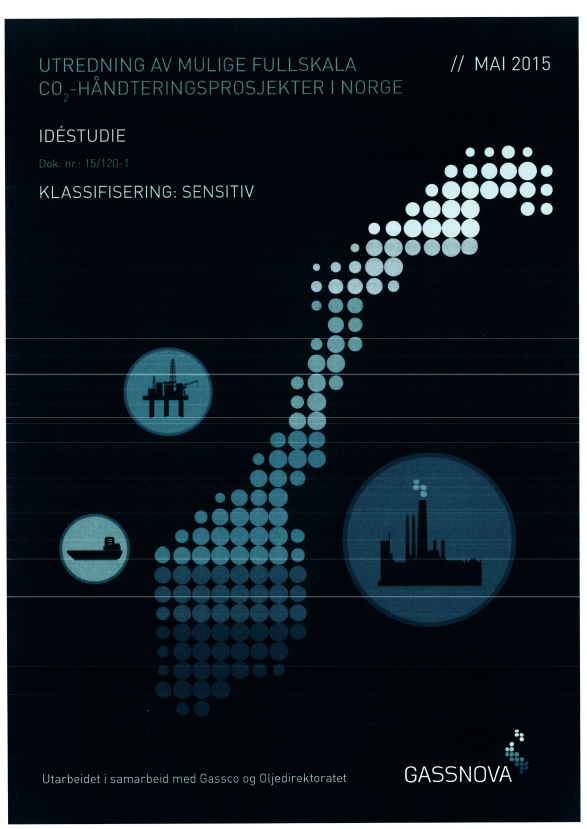 Concept study from 2015 has been published
The project started with the concept study which was completed in 2015. Until now, only the summary has been published, but Gassnova is now publishing the entire study.
The CCS project, which eventually resulted in Langskip, was developed through many phases and took place over many years. The kick-off for what later became Langskip began with the concept study from 2015. Later, a feasibility study (2016), concept studies (2017) and preliminary project studies (2019) were carried out before the Storting decided to implement the project in 2020. All studies are published on CCSNorway.
Gassnova's conceptual study identifies several emission sources and storage locations that could be technically suitable for CO2 handling and industrial players that could be interested in participating in further feasibility studies. The industrial players also gave input to the state on what framework conditions they thought were necessary. There has been a significant development in Norwegian and international climate policy in recent years, 2015 and the input given in the study must be seen in the light of the fact that it was given in 2015.
Read the whole concepts study from 2015 here (here).