Timeline
The Government wants to support the realisation of a Norwegian full-scale CCS project that comprises capture, transport and storage of CO₂. The project has been named 'Langskip', in English 'Longship'. An investment decision will be taken by the Norwegian Parliament in 2020.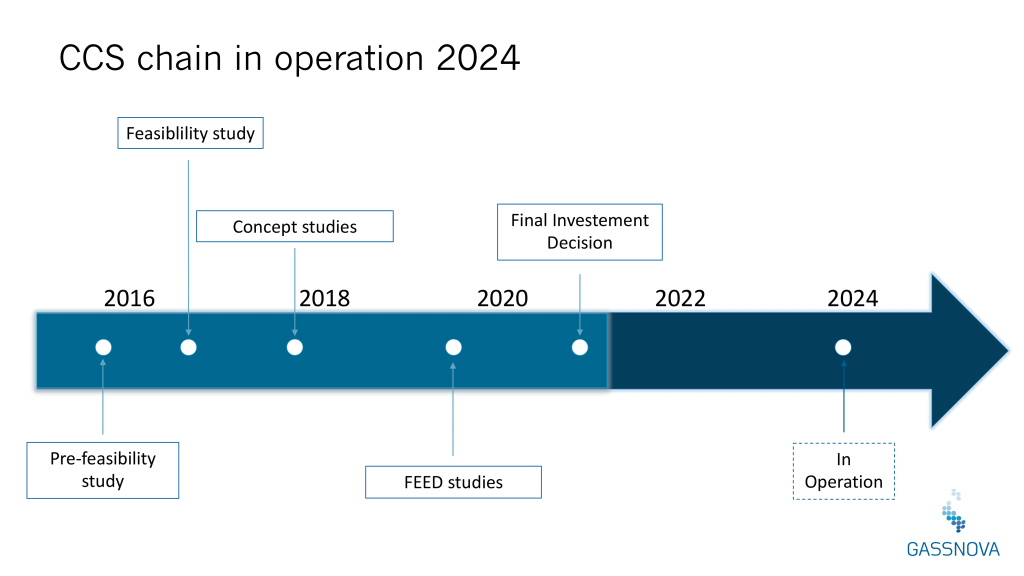 The industrial partners have undertaken their conditional investment decisions
The Parliament will make its decision late 2020
If the project will be realized, the project will undergo a three-year construction phase. In 2024 operations will commence.